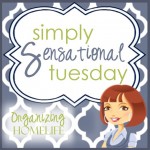 I have thoroughly enjoyed working on some fun projects for the apartment lately. I've had quite a few things on my mind to make and now that we've got all of the basics I've started crossing things off the list!
I desperately wanted to have a wreath after seeing so many fun ones on Pinterest lately. After being inspired by
this wreath
, I chose some different colors (
to match our door mat
), snagged a 50% off coupon at AC Moore and voila! The numbers are a bit more off white in person. I wanted a brighter white hydrangea but unfortunately it was all they had.
After seeing a few ideas
here
and
here
via Pinterest for displaying tickets I knew I'd have to make one of my own. I have saved tickets for years, from concerts, sports games, movies, festivals and anything else under the sun. I've always had them in a memories box, but this was a much more fun way to display. I found some fun scrapbook paper at AC Moore with different stamps and money from around the world. Naturally I made sure to put my 2010 South Carolina v. Alabama football ticket up front!
I saw this
print
and loved it! What's not to love about the quote, Miss Hepburn, colors, etc. I've wanted to get a bit of other colors into the living room and with our main color of green this helped to tie them in nicely. I'm thinking of reprinting it on some off white paper because the the white is very bright in a cream colored frame. Though this looks much brighter than in real life.
I've got a few more projects on the list for the next few weeks so keep your eyes peeled! Have you done a DIY/craft project lately that you just love?