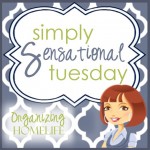 It's no secret that I absolutely love to travel and explore new places! I definitely have a major case of wanderlust and am continuously building a list of places to see and also brainstorming how to document my travels and adventures.
I've wanted to create a big map to track my travels for a long time. When I worked for my sorority one thing I loved was that we have a huge map at our headquarters that shows where all of our chapters are located across the country. Since then I've been fascinated with the idea of creating one for my own travels.
Then I met Mr. Charming and in just a year and a half (
coming up this Saturday-crazy!
) we've traveled to 11 states and countless cities. Now that we're living together I felt it would be much better to document where we've traveled together, and let's face it if I put every city I've been to on a map it would get a little crowded. I became inspired by a project on
Young House Love
using a vintage map. I started scouring Ebay and found a National Geographic map of the US from 1956.
Just old enough that Hawaii wasn't yet a state!
Then it was time to figure out what to do with it. This map is HUGE. It's about the size of one of those big movie posters so I knew I would have no luck just finding a bulletin board to post it on. I ended up getting a huge collage frame at Walmart that was also advertised as a poster frame if you removed the collage mat. Then I got cork squares and hot glued them to the backing, having to cut a few to cork the entire back. Removed the plastic and put in the map.
I'm now wishing I had put a coat of modge podge or something on top of the map so it looks less papery and also to protect it. I may go back and do that. But I grabbed some map pins from Office Max and went to work with red pins where we've traveled and green pins where we've lived while we've been together, this part was so fun!
The Southeast is of course our most heavily traveled region
The finished project now hangs in our living room, which I'll soon be sharing now that it's just about finished. I love looking at it and cannot wait to put more pins all over it.
This project also inspired me to update my
travels page
a bit. You'll now find a Google map of where I've traveled rather than just the states I've hit. I also discovered
Tripit
this week and have added a widget with my upcoming trips. For some reason three of them are currently showing up so looks like I need to fix that!
How do you commemorate your travels and adventures? Any cool trips on the horizon?