So last week I neglected to share the next chapter in my
fitness story
, and I apologize you'll have to wait just one more week--but please stay tuned! Things have been BANANAS at work, my best friend got engaged so I unexpectedly drove home for the weekend, and I've started training this week for an 8k in November.
I don't quite have the energy to write the next chapter (
or dig around my Facebook for more embarrassing pictures
) so I decided instead to share a little about my first week of training!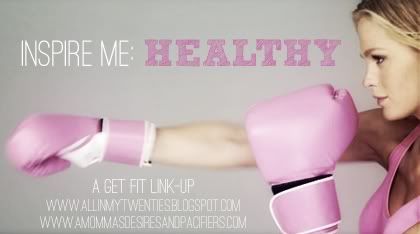 I will be running the
HCA VA 8k
on November 8th here in Richmond and am excited to up my mileage a bit. I really wanted to do a 10k as it's almost an exact halfway point to half marathon distance but this is what's out there. There is a running group at work that started up to train for the 8k which I knew would be crucial to really keep me motivated.
We had our first meeting on Tuesday to really just check in and see where everyone is at. We're all at different levels and some people there are even training for the half that day. In true high school fashion, we did a timed mile so our coach could gauge our running status. I was really nervous as I haven't really ran a mile under 10:20 in ages. When I came around the last loop and he shouted 9:13 I wanted to cry.
That's just about 9:00 if I had pushed a bit more, which means I could easily get under 9:00 after training. Now I'm not sure if I could keep that pace up the entire race--but I felt pretty damn accomplished! After that I had two more miles left and wasn't allowed to go any slower than about 30 seconds on top of that. However, I stuck to a 10:00 pace or else I would have died.
Loving this Pinterest find...so true!
As if that wasn't enough I then got up early yesterday morning to do a 30 minute tempo run as per my training schedule. While running I realized that's about six miles in a little over 12 hours...and then I felt it on the three flights of stairs up to my office.
I'm excited that tomorrow is a rest day, but I have four miles to get in on Saturday when we'll be in Columbia. I am pumped though to run on the
Riverwalk
which I miss dearly!! Also, I started a
Daily Mile
account to keep track of my training and connect with other Richmond runners--if you're on there add me.
Hope you've been having a good fitness week, I promise that the next chapter of my college edition fitness is coming up!